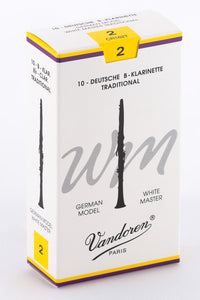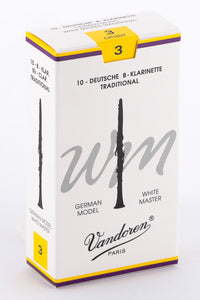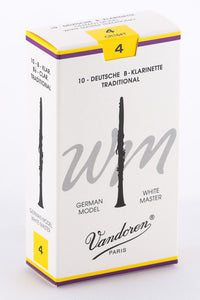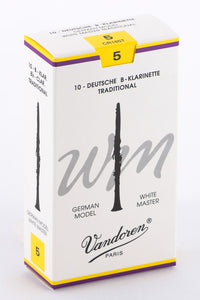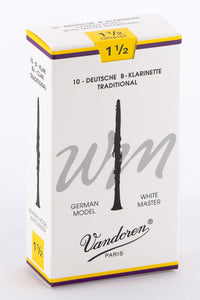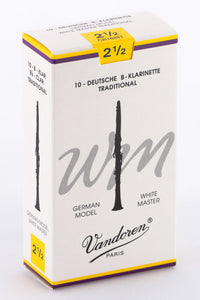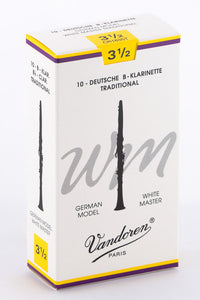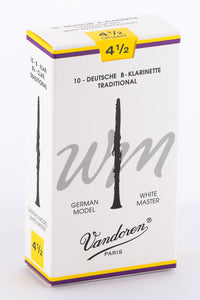 Vandoren White Masters Traditional Reeds Bb Clarinet - Box of 10
The White Masters reeds are designed for German-system clarinet players.
Strengths available: 1.5, 2, 2.5, 3, 3.5, 4, 4.5, 5 
* Due to the limited use of German-system clarinets in Australia, we only keep a limited number of the commonly-requested strength variations in stock.  If you require a strength that we do not currently have in stock, please contact us to order.