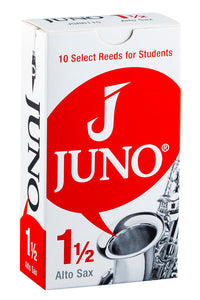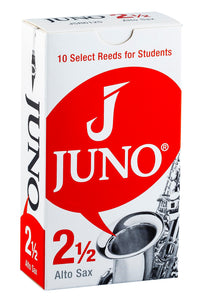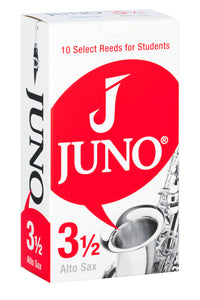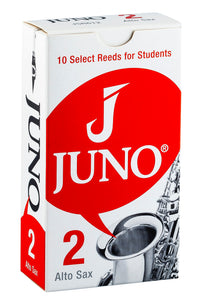 Vandoren Juno Reeds Alto Saxophone - Box of 10
Juno reeds are a new addition to the extensive Vandoren range of reeds for clarinet and saxophone.  They have been specifically designed with students in mind.
Playing an instrument is more fun when you have a better tone – and the Juno range of reeds will help students achieve just that.  Their design assists in easier playing from top to bottom, due to a special cut that provides extra response. 
Strengths available: 1.5, 2, 2.5, 3, 3.5